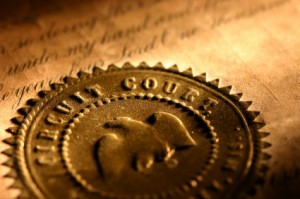 Archer, Byington, Glennon & Levine, LLP ("ABGL") was formed by a group of attorneys well-versed in the areas of labor, and employment law, ERISA and employee benefits law.
Our goal is to meet our clients' expectations by providing a superior caliber of legal counsel and advice and to provide legal services in a thoughtful and comprehensive manner relative to the needs of our clients.
Our attorneys have developed considerable national reputations not only in handling traditional labor, employee benefit and employment issues, but in working on cutting edge topics of concern to employers, unions and working people. Because ABGL has served as General Counsel for many of its clients for a considerable number of years, our expertise expands into areas such as real estate, personal injury, medical malpractice, construction accidents and all areas of litigation, including collection practices.
Our office is located in Melville, New York, but our practice is regional and national in scope and we are licensed to practice and serve the needs of our clients in New Jersey, as well as in New York. We are admitted to all the Courts throughout the States of New York and New Jersey. We are committed to our clients and to our practice and we bring to the table a full understanding of labor and employment issues that confront our client base.  Our expertise has been developed through decades of combined advocacy for our clients that has resulted in our attorneys being recognized as leaders in the fields of labor, employment, and ERISA law.  Examples of our expertise include:
Being featured in an article in the Long Island Business News concerning the legal definition of independent contractors and its implications on employers and working people;
Serving on a Blue Ribbon panel of ERISA practitioners appointed by the United States Secretary of Labor;
Appointment to committees and speaking engagement throughout the country including at the International Foundation of Employee Benefit Plans;
Speaking at public hearings on issues such as misclassification, prevailing wage rates, wage theft issues, the Pension Reform Act and MPRA, and other labor law compliance issues; and,
Regular publication of legal articles on current areas impacting the areas of labor and benefits law.
Our attorneys have also worked closely with Suffolk County, New York, District Attorney in crafting one of the most significant pieces of labor legislation to be passed in New York State for decades. The law, known as the "Spota law" amends New York Labor Law § 220 and provides law enforcement with the tools necessary to prosecute employers that violate New York State's prevailing wage law.
The bottom line is that we have developed a considerable labor and employment law, ERISA, and employee benefits.  We are committed to our clients, many of whom we have worked with for more than 25 years.